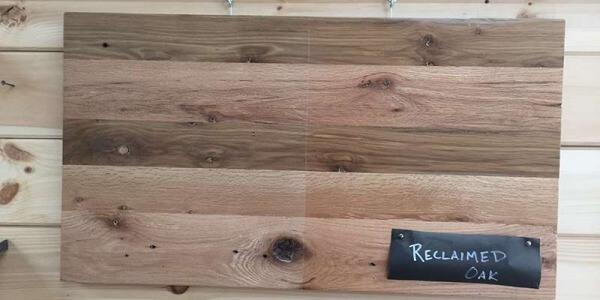 Workshop Notes: Types of Varnish
CV Varnish
CV is an oil-based 'conversion varnish' which in our case has a post catalyst. This means that to every 10 ounces you need to put 1 ounce of catalyst, which is the hardener. You can also use a pre-catalyzed varnish.  This is pretty much the best and hardest finisher out on the market right now which most workshops are using and love. It is relatively easy to work with, extremely hard, quick drying, and did I mention durable? We use this for the most demanding of applications; restaurants, wet-bars, kitchen islands, and also the average home owner looking for a durable finish on their farm table that will last for years. Aesthetically, the oil-based finishes provide for richer color and slightly more sheen.
Pre-catalyzed Oil Varnish
A pre-catalyzed oil varnish is a more simple product to use, but the final outcome isn't quite as durable. It does leave a nice look to the product, so it can be used in more artistic products that might night get the heavy traffic; beds, nightstands, dressers, shelves, TV stands, etc.
Water Based Varnish
Finally, we have a water-based varnish. This product line has made many advances recently as environmental concerns have grown. It is eco-friendly since the the base of this finish is water as opposed to oil. The only issue that you may have with this type of finish is that it makes the finishing process a bit more difficult because of the water. The water in the varnish enters the pores on the first coat and causes the wood to expand; it's as if the wood has it's tiny little hairs sticking up. We ideally want our wood to remain tight closed and smooth for a nice finish. However, the newer water-based products developed are better to work with and very durable. A great product for farm tables, conference tables, and the like. Regarding the aesthetic, the water-based finishes tend to be a bit more matt, less sheen and color saturation for a more relaxed rustic look. We finish  many of our reclaimed woods for this reason with water-based finishes.
– Lucas, Workshop Manager at Saltwoods